A Jewish man was killed at a pro-Palestinian rally in California … and police are now investigating his death as a possible hate crime.
69-year-old Paul Kessler was attending the Sunday afternoon event in Thousand Oaks, CA, where there was also a competing pro-Israel rally. Kessler was demonstrating in support of Israel.
BREAKING: This is the last photo of Paul Kessler taken just 5 minutes before he was attacked by an anti-Israel protester yesterday afternoon. I received photos and videos from a source at the scene. pic.twitter.com/QBbLIO0lBM

— Christina Buttons (@buttonslives) November 7, 2023
@buttonslives
As you know, Israelis and Palestinians — under the rule of Hamas — are embroiled in a bloody war in the Middle East. Hamas attacked the Jewish state in October, sparking the conflict.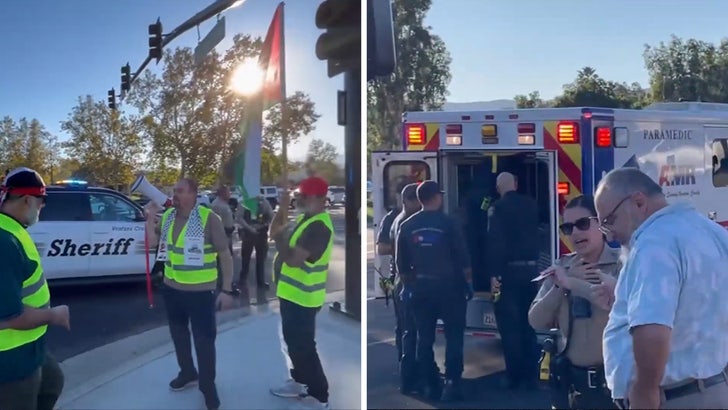 X/@buttosnlives
Law enforcement tells us … At the gathering in Ventura County, Kessler got into a heated argument with the Palestinian counter-protesters, leading to a physical fight.
Cops say Kessler was knocked backwards, causing him to fall and hit his head on the ground.
Video of the incident later surfaced on X. Take a look … Kessler is sprawled out on the sidewalk after the altercation. He appears to be in agony as two people tend to him.
Kessler was rushed to a local hospital, where he died from his head injuries. The L.A. County Coroner determined his death was a homicide.
A rep for the Ventura County Sheriff's Office says they're investigating and have not ruled out "the possibility of a hate crime." No one has been arrested.